Headway Group, an executive search and recruitment research firm, is to support its clients with Above + Beyond's state-of-the-art Leadership DNA™ methodology in a new strategic alliance.
__________

Hiring the right talent doesn't happen by accident. That's why we are thrilled to announce a strategic partnership with Headway Group, an executive search and recruitment research firm, to offer enhanced hiring and recruitment services to our existing and future client bases.

Based in Toronto and serving clients from emerging and developing companies, Headway Group navigates the complexities of talent recruitment by helping organizations hire people with the right combination of experience, skills, and competencies for critical leadership, management, technical, and/or specialist roles.

With over 20 years of recruitment experience, Tracy Posner and Catherine Graham founded Headway Group with the intention of providing flexibility and transparency in executive search and recruitment services, qualities that are often lacking in large-scale recruitment firms. They customize the talent acquisition process to fit the specific needs of their clients, whether it be developing a search strategy, building a target list, identifying candidates, reaching out to prospects, and facilitating the interview, referencing, and negotiation process of new hires.

Leveraging Above + Beyond's Leadership DNA™ methodology, Headway Group clients will gain even stronger results and laser-focused data to make the right hiring decisions.

Leadership DNA™, a cutting-edge Talent Assessment and Data Analysis process, is used to develop a customized success profile for key roles across an organization. Built on 30+ years of benchmarked, global performance data, this assessment methodology is highly predictive and robust, providing organizations with the objective data and benchmark comparisons they need to make informed talent identification and recruitment decisions.

"No matter anyone's experience or capabilities, there is always an existing bias in the recruitment process," said Tracy Posner, co-founder of Headway Group. "By leveraging this DNA methodology, we are able to remove the bias for our clients and dig into the data, which will provide them with highly targeted and specific knowledge. All of this adds another element of confidence that they are making the right hiring decision with their prospects."

What makes A+B and Headway a perfect fit is our collective focus: people – specifically, the ability to bring out the best in them. By leveraging our expert knowledge, experience, training, and technologies, we are able to assess, identify, attract, and develop the best candidates in a way that benefits the reputation of our clients and the legitimacy of our services.

Join Us for a Conversation on Industry Insights & Talent Analytics
On April 16th, 2019, we are hosting an event in Toronto for clients interested in adding data and talent analytics to their recruitment strategy. Gain exclusive insights into the world of talent management and recruitment, and find out how the new partnership between A+B and Headway can help innovate your approach to talent acquisition. Attending the event will grant you a FREE assessment and debrief, courtesy of Above + Beyond. For more information on our services, or if you're interested in attending the event, contact us today.

_____

About Headway Group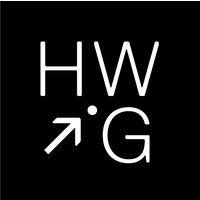 Headway group is an executive search and recruitment research firm. They navigate the complexities of the talent attraction process to help organizations hire people with a unique and often rare combination of experience, skills, and competencies for critical leadership, management, technical, or specialist roles.

Whether you're looking to engage an external company for the full recruitment cycle, or are looking for an extra set of hands to support your existing recruitment team, Headway provides organizations with the edge they need to attract and retain the right candidates.

About Above + Beyond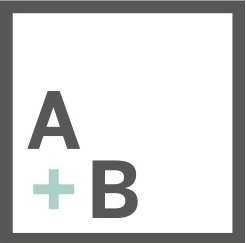 Above + Beyond is a Toronto-Based Management Consulting firm focused on the transformation of individual and organizations globally.  We specialize in team-building, leadership development, organizational change efforts, strategic planning, and partnering processes for fortune 500 companies, small to medium-sized businesses, governmental organizations and non-profits.

Our approach to consulting, classroom training, and use of data analytics for talent management helps our clients nurture a Dynamic Culture, Great Leadership and Engaged Employees. The result- exceptional differentiation designed to build customer loyalty and drive sustainable growth.